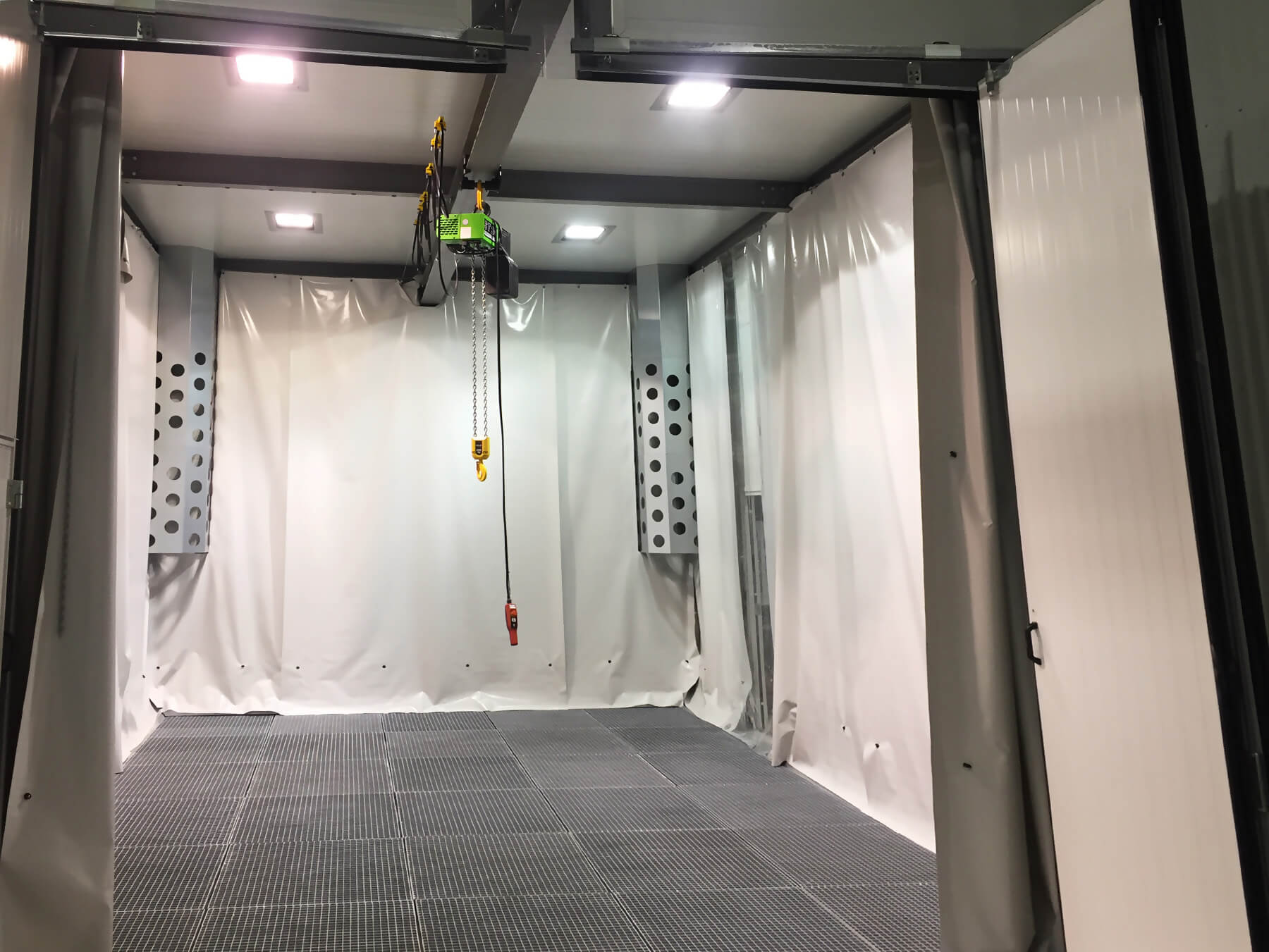 Tailored Blasting Facility
Customized blast room or an entire room for sandblasting?
We provide both rooms and booths for sandblasting. This means we can create a solution for you, whether you have smaller or larger items that require sandblasting. The booth is ideal if you have limited space, while the room is the best choice if you have a larger amount of space, such as a large hall, and need to sandblast huge items.
Our blast rooms and rooms can be tailored to your capacity and needs. The facilities are equipped with the following features described on this page.
Ventilation
Ventilation is essential for safety reasons. It ensures good visibility during the sandblasting process, prevents overpressure, and facilitates easier cleaning. Regular checks should be conducted to ensure optimal functioning of the ventilation system.